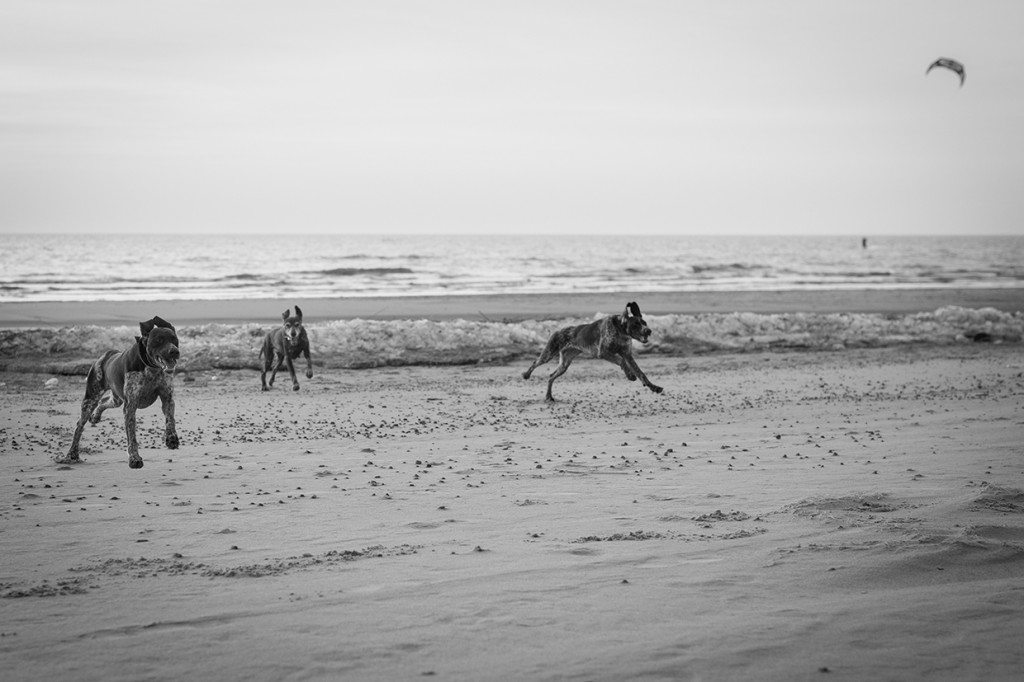 The trip going up North through Latvia towards Estonia is always beautiful and full of great impressions. Dogs get the freedom running in the beach on the soft sand through the North wind.
And going back with 4 champions from 4 dogs, makes it more than complete.. 
Finally I set down to tell a little story about our lucky and fun trip.
Our trip begun on Friday, 5th of February, to have an easy non rushing trip with the main goal – IDS "Tallinn Winter Cup 2016".
We entered 4 dogs to the IDS – 2 juniors, one veteran and Intermediate male.
German Shorthaired Pointers were judged under honorable judge from Austria – Karl Reisinger. Results:
Some moments from the show rings (breed and main):
After the Breed Ring we always go out to let the dogs RUN..
Back to the show. Waiting for the finals with Hugo – the Best Junior, Upe – Best Veteran and Magas – Best GSP of the show.
We are all waiting for the next challenges to come up.
Zivile, Audrius, Simona, Tautvydas, Viktorija, thank you friends, for more than the perfect trip.