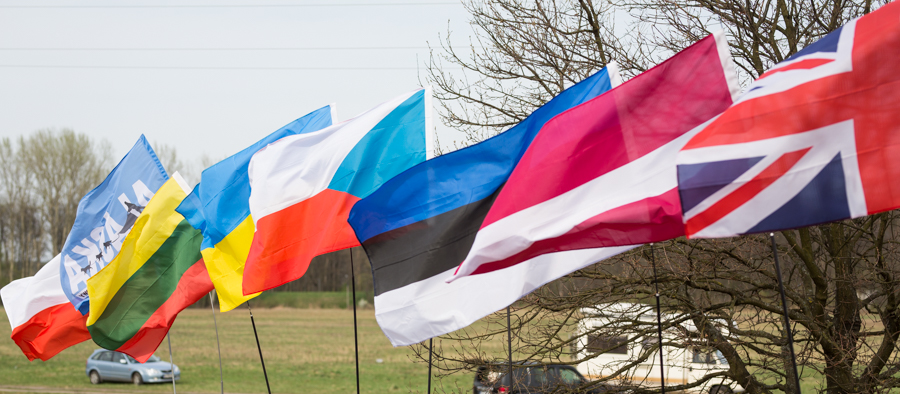 Before the last weekend we have been in Poland – IFSS Baltic Cup Dryland 2018 opening event.
We have saying in my mother language – "Good start – half job done".
Bogdan & Invi were second (/19) with exact time as first place! It was a situation when milli seconds play the game..
2 Gold medals, 6 Silver and 3 Bronze medals went for Lithuanians.
And last weekend we had local races "Burunduko CUP'18". Very nice atmosphere, perfect weather and lots of adrenaline at the start line! [:
This time Bogdan & Invi made to GOLD with a very good result – 3.45 km / 10:57 min!
Another dog from our kennel was 6.5 years old Utu & fast as anything Vilte Sokaityte! They both made all the way to GOLD as well from 17 women!
Bronze medal was to our debut team in Scooter category – Laura & Goal. Such an amazing start!
And not to forget Dear Ruta that is running with Hugo. Very powerful and beautiful start!
Pictures from the Start line of Bogdan, Vilte and Laura:
And pictures from the Finish line of Bogdan and Laura:
I am so glad to see happy faces around me [:
Sport makes everyone smile.
Our Team is growing in every field.
New generation is preparing as well..
See you next Weekend at IFSS Baltic Cup'18 second event in Jadagonys!