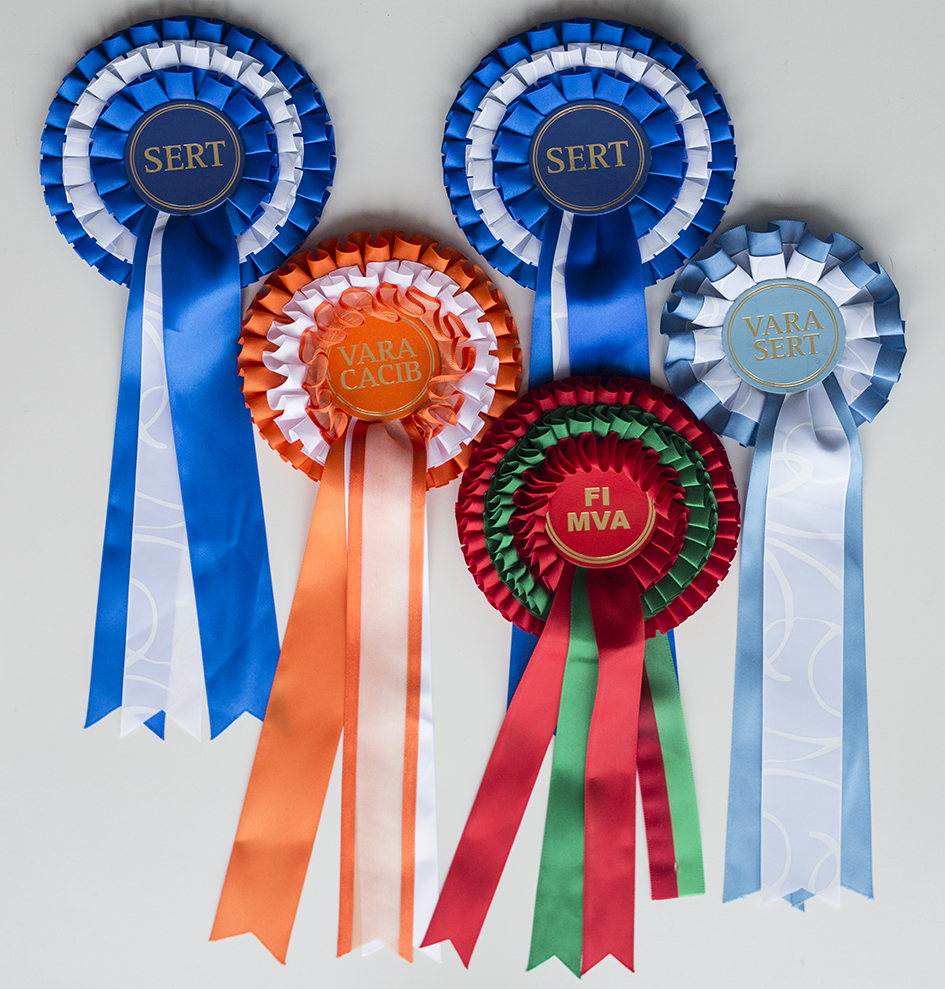 We are back from 2 x IDS in Helsinki – Helsinki Winner & Voittaja Winner 2016.  Huge show ground, 101 Ring! Lots of participants and big competition in almost every breed. The feeling as you would be at EDS, not IDS.
Great organization, lots of space, big enough rings, many quality participants, wonderful trip..

The trip was long but nice. First day – Helsinki Winner show was very exiting as our breed was judged under respectable breed specialist Zlatko Jojkic from Serbia. Judging was very  very precise and accurate as well as descriptions.
30 adult GSPs entered (+ 6 puppies at Puppy Winner Show).
Magas (Halston Caps Lock) was participating in the Champion Class for the first time as he is only 29 months young.
Magas was Champion class winner out of 3 males and res. Best Male out of 11 males entered. He went for CAC, R. CACIB and is a new Finish Champion.
By this Magas is now WORLD DOG SHOW'16 Intermediate class winner, CAC (BM3 at the age of 23 months), Russian Champion, BALTIC Champion, Estonian Champion, Latvian Champion, Lithuanian Champion, Lithuanian Junior champion and Finish Champion.
Have a few videos from the ring that I might show it on FB later.
Lara (Malomkozi Lara) was Junior class winner out of 4 females with Helsinki Junior Winner 2016 title and Best Female 3 out of 19 females entered at the age of 18 months.
Our young lady has a nice results by today: WORLD JUNIOR WINNER 2016, LT-LV-EST-BALT-RU JCH and a new HELSINKI JUNIOR WINNER 2016.
BOB was veteran female Charleswood Lady Godiva.
On Sunday at the Finish Winner show Shorthaires were judges under Pylvänäinen-Suorsa Marjatta from Finland. Results were totally different and unreasoned as the day before. Not sure what was judged but the temperament and the movement didn't cause any results, champions were getting Very Good and so on. Shows will always stay shows so we keep going with a smile.
Magas was second in the Champion class.
And Lara was in Intermediate class first time out of Junior class. The debut was not that bad as she won the class and was BF 4 out of 18 females entered with R. CAC.
Critiques from this day I have in Finish language so I'll need a little help from my Finish friends [:
I feel very pleased to the judge from the first day – breed specialist Zlatko Jojkic as he argued every decision was made in the ring. It was so interesting and helpful that most people were convinced by it and happy to hear very precise comments. I call it professional judging.
There was also Puppy Winner shows both days. Such a nice tradition to organize the separate show for puppies. Groups, Best in Show, Breeders competitions – everything as in regular shows but participants are puppies from 5 up to 9 months. 2 age categories: 5-7 and 7-9 months.
Flash of Freedom UPE (Tyyne) had her debut in shows being Best Puppy in category 5-7 months as she turned 6 months on Sunday.
I am very happy and pleased to her owner Miia Rastas from Finland for taking very good care and training so well this puppy girl.
And happy moment – our new diplomas from beautiful and my beloved country – Helsinki.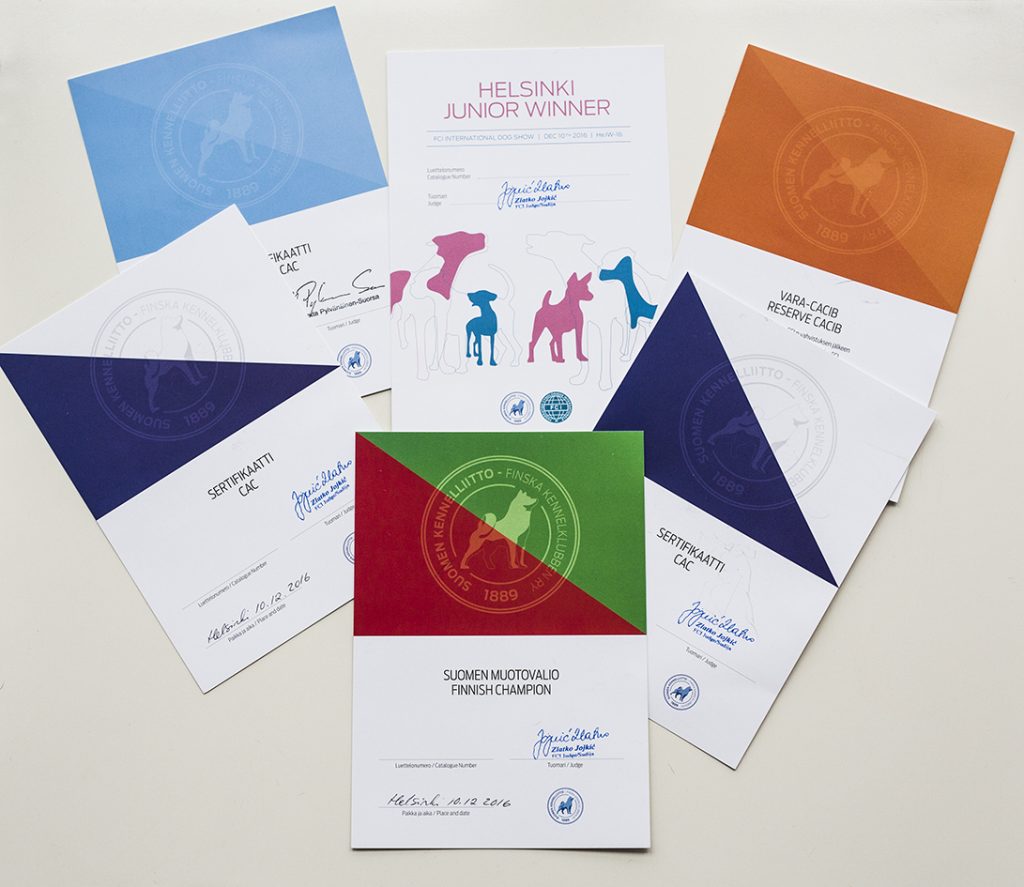 Thank you to my trip friend Mindaugas and his great Weimaraner Blikas for the really unforgettable trip with adventures, my big big friend Viktorija for trust and support and my Finish friends for time together. It was a very nice way to celebrate my Birthday.
Hope to see you next year in Helsinki & Finish Winner Shows 2017..