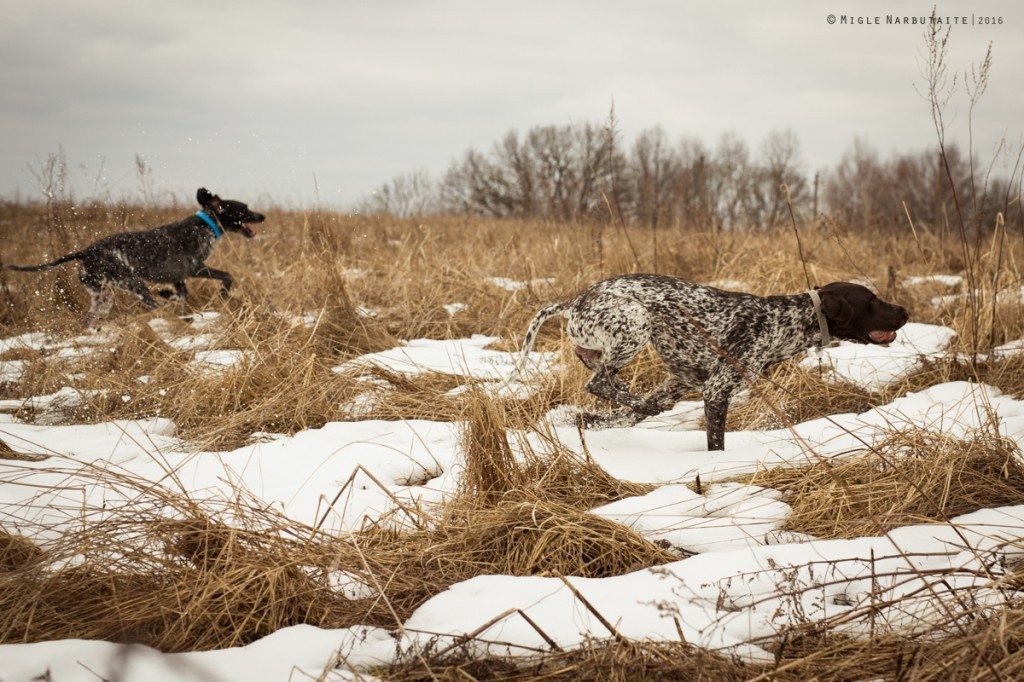 Today we have opened the season of training dogs in the fields. We do it constantly to develop the skills of lower and upper search, retrieve, water work, concentration and connection to the handler for young dogs and to maintain developed skills of the older dogs. 
Today we were training 5 different age dogs:
Invi – Callidus Invictum UPE (3 years)
Magas – Halston Caps Lock (19 months)
Eza – Exito Belleza UPE (11 months)
Lara – Malomkozi Lara (8 months)
Ori – Malomkozi Luxor (8 months)
At the begining must be a short INTRO
Today training was combined of bird search and point. And also with dummies – search + retrieve.
And in the end we have some OUTRO..
We've trained dogs at the beautiful place. Fields, forests, lakes and running dears just at the time we came. Love to spend the time with dogs being in the wild nature.
The Spring is almost here, that means we will spend more and more time being OUT.