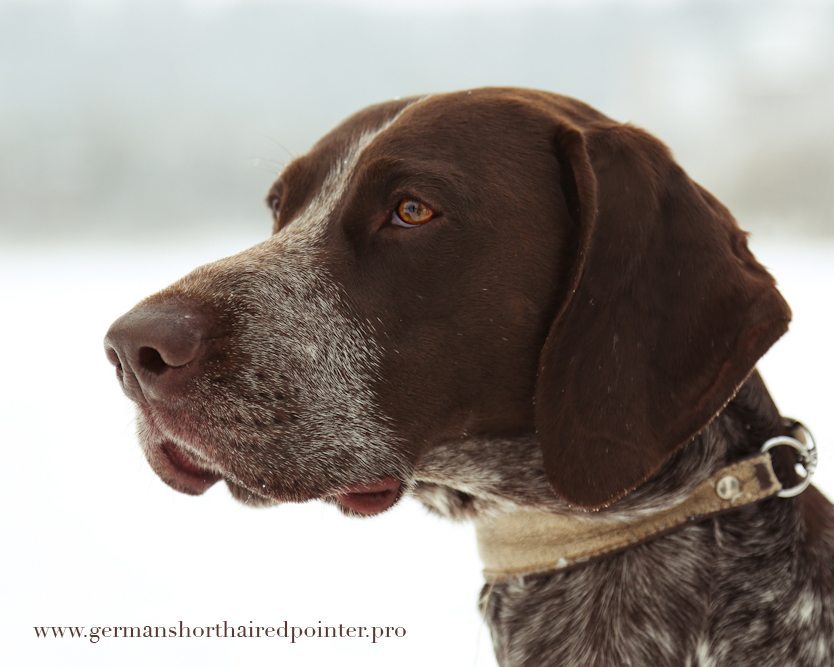 Baltia Sumu UPE 
Two big International Dog Shows in Vilnius: "Lithuanian Winner'13" and "Vilnius cup'13" are upcoming next weekend – 02/03-03-2013.
Lithuanian Cynological  Society is organizing Awards for the Best Dog of the Year (best young, adult and veteran dogs).
The best dogs of the year 2012 will be awarded at the shows next weekend. Best dogs are selected by all 2012 show results.
I am more than happy to announce that official web-page of Lithuanian Cynological  Society has announced final results already and… Baltia Sumu UPE will be awarded as Best Young Dog of the Year 2012 in upcoming International Dog Shows next weekend!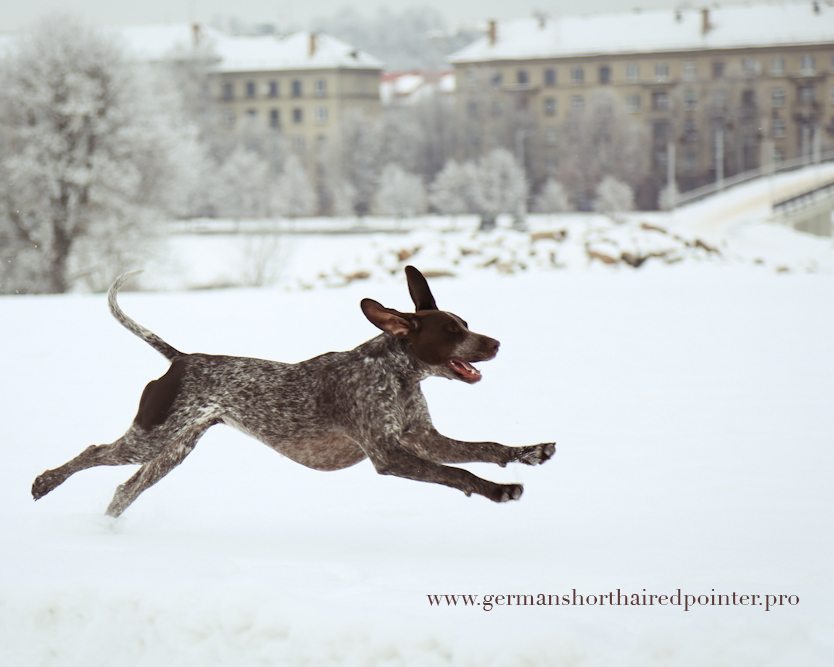 Results of Baltia Sumu UPE have been counted from the age of 9 months till only 16 months when Baltia Sumu Upe has ended 2012 shows in December.
By that time he became:
Lithuanian Junior Champion
Latvian Junior Champion
Estonian Junior Champion
Belorussian Junior Champion
Russian Junior Champion
Baltic Junior Champion
Junior Winner  x  13
CAC  x  6
R. CACIB  x  1
CACIB  x  5
Best of Breed  x  12
Lithuanian Winner 2013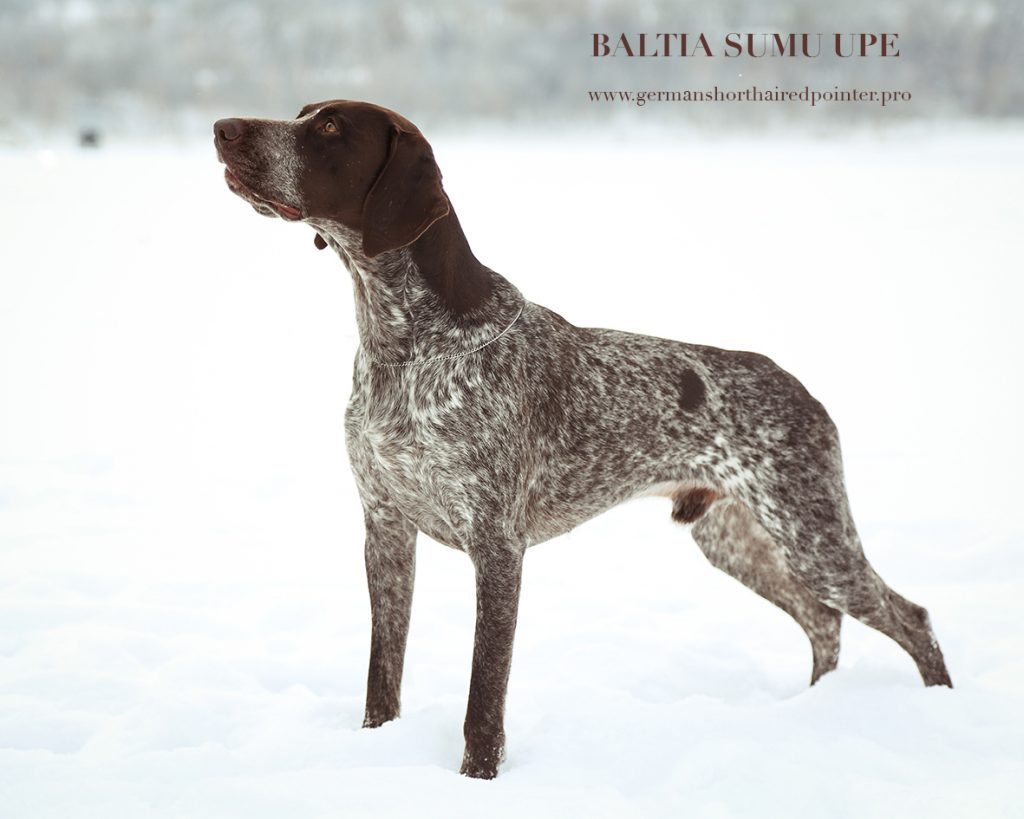 Happy for Sumu (Rukas), happy for owner Luiza, Tomas and Dominyka!
Looking forward for upcoming shows where Sumu (Rukas) is participating as well.
Another good and exiting news – we have registered to the World Dog Show Budapest 2013 already!
Waiting to see many breeders and beautiful GSPs in Hungary.
…………………………………………………………………………………………………………………………….
UPDATED 03-03-2013
We are back from two International Dog Shows: Lithuanian Winner'13 judged by SEAN DELMAR (Ireland) and Vilnius Cup'13 judged by  ELENA AGAFONOVA (Russia).
GSP results:
Males 
Intermediate:
Baltia Sumu UPE – 2xCAC, 2xN, 2xCACIB, 2xBOS, 2xBOB and 2 x Best in Group 2!
As well awarded as Best Young Dog of the Year 2012.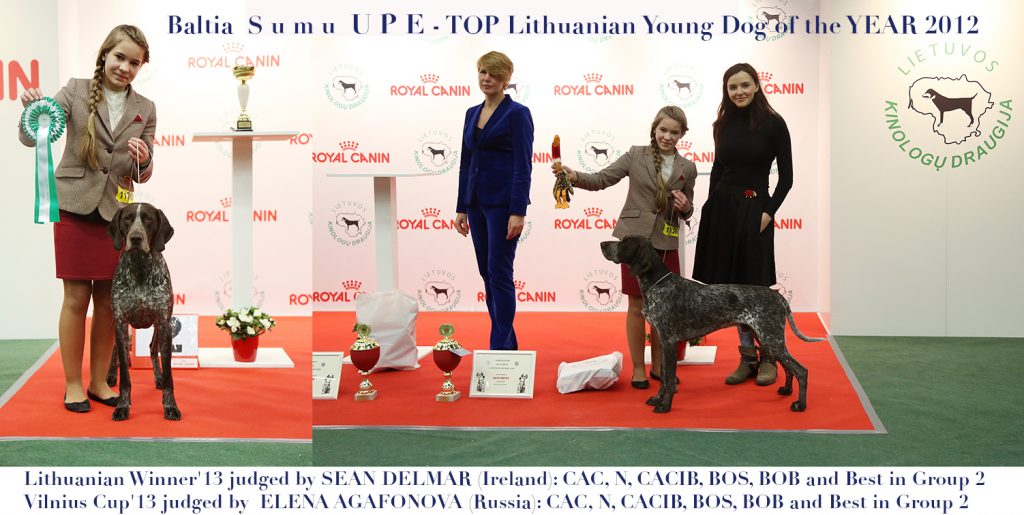 Baltia Jarvi UPE  – 2 x ex. 2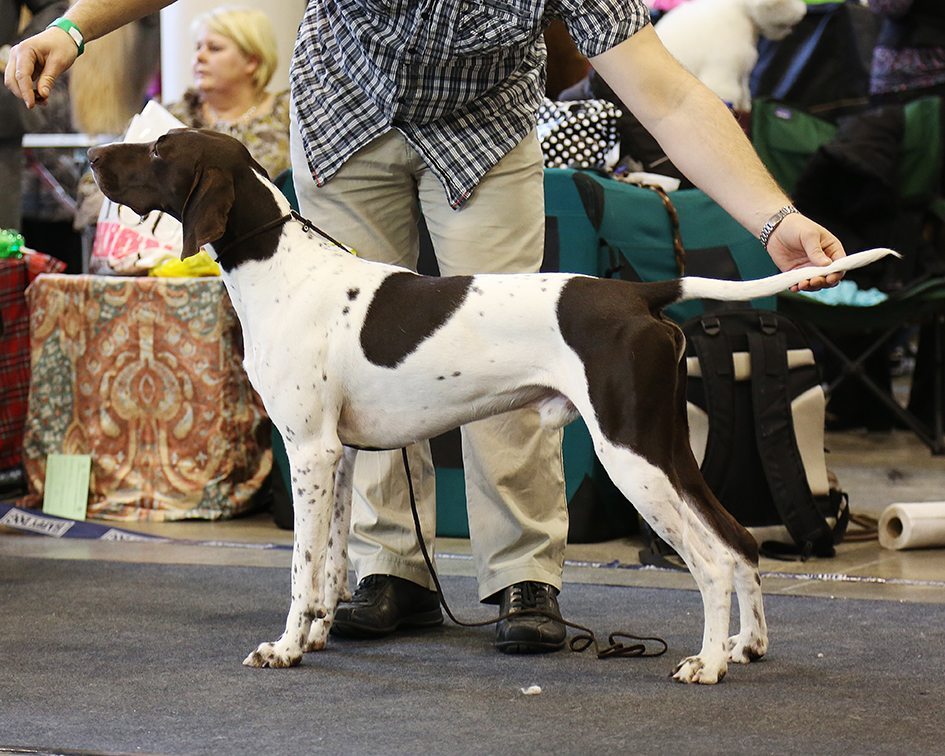 Open:
Arčis Šviesos Mirksnis – ?
Farbas turkio oazė – 2xCAC, 2xR.CACIB
Champion:
Gern Gross Limited Edition – 2xCAC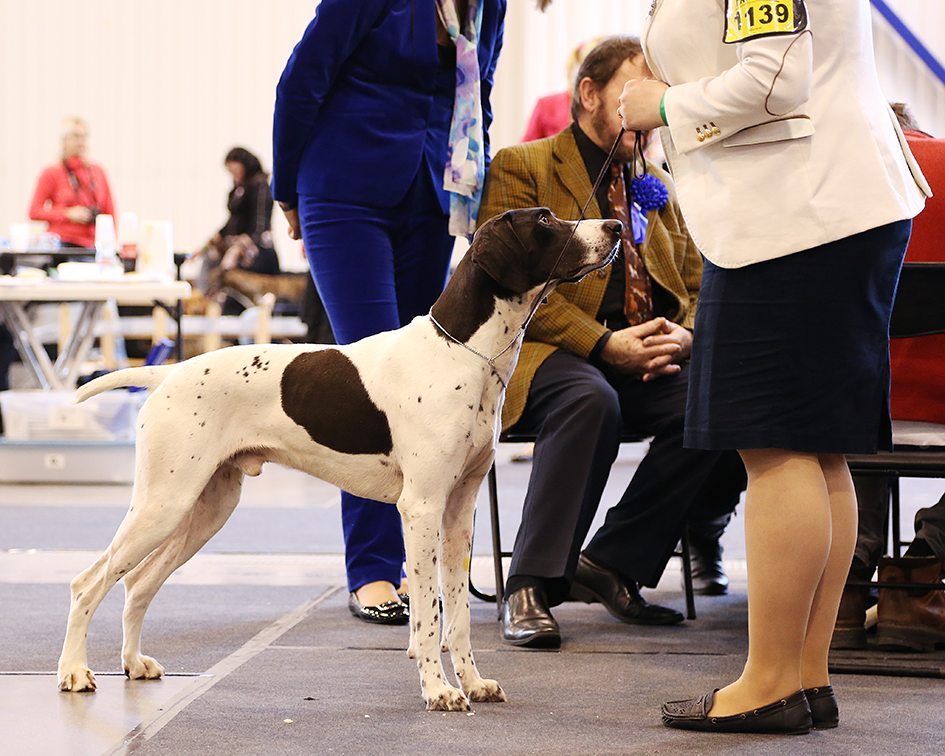 Veterans:
Urdis Turkio Oazė – 2xCAC
Females
Junior:
Kalipso Arabel Rex – 2xJW
Working:
Chantal ze Stipek – ?
Champion:
Sara – 1 x very good and ?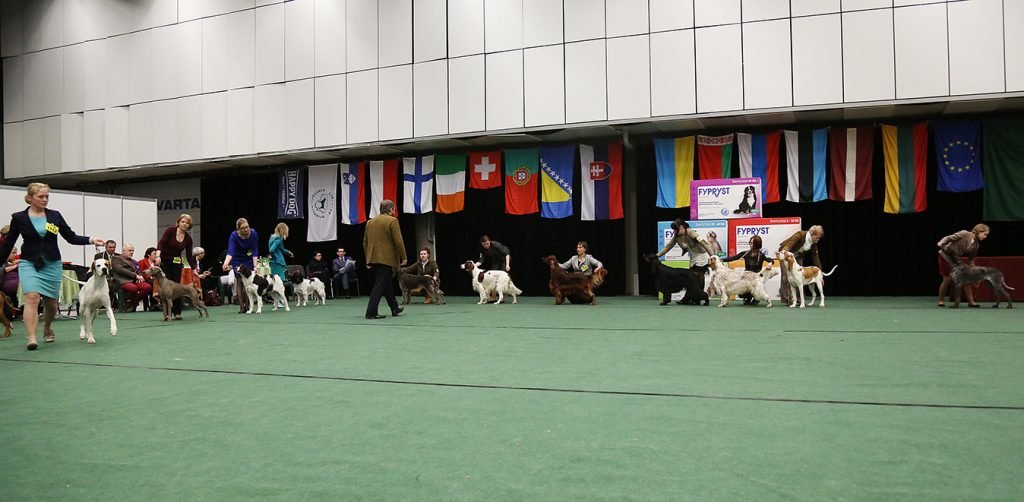 FCI VII Group Ring
If You know other results, which are marked "?", please e-mail me.
I am sorry for those, who's pictures are not in here. By accident some pictures have been lost from my card…
Was nice to see many dear people and beautiful dogs at the shows.
Thanks for many warm warm words and warm warm smiles!
Please, write in the comments bellow, who is going to WDS 2013.