Litter D was born July 18, 2014 out of Baltia Meri UPE and Ibelin Du Nid Aux Nobles.
This litter combines very old French De La Haille au Loup and Scandinavian + German working + show lines. These blood-lines brings very fast, intelligent, brave and healthy dogs with very nice temperament.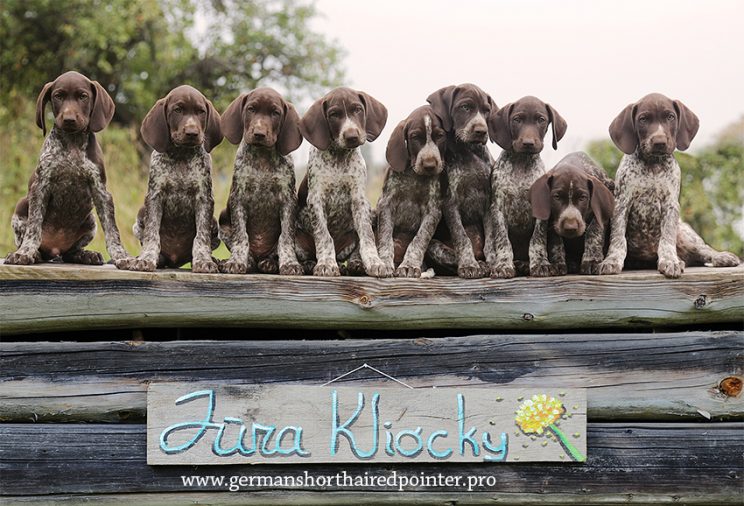 Out of this combination we got the whole army of 9 liver / white males, no female this time.
Our 9 strong boys are all healthy and great personalities.
The names given to puppies show temperament and individuality of each pup.
De L'eau UPE   ♂
D.O.B. 18-07-2014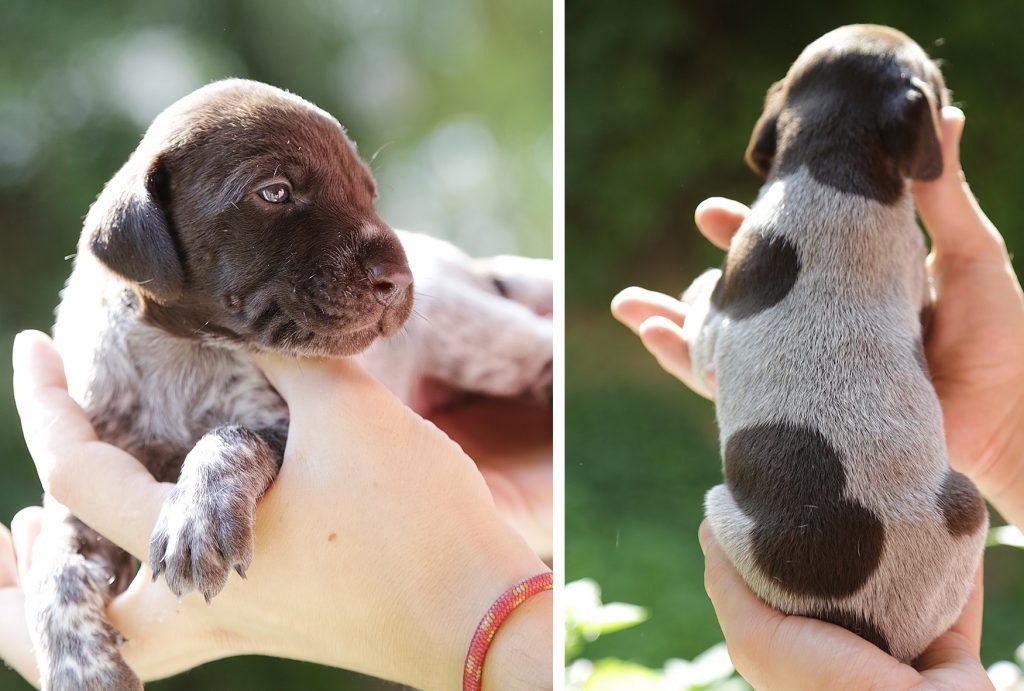 De la Joie UPE   ♂
D.O.B. 18-07-2014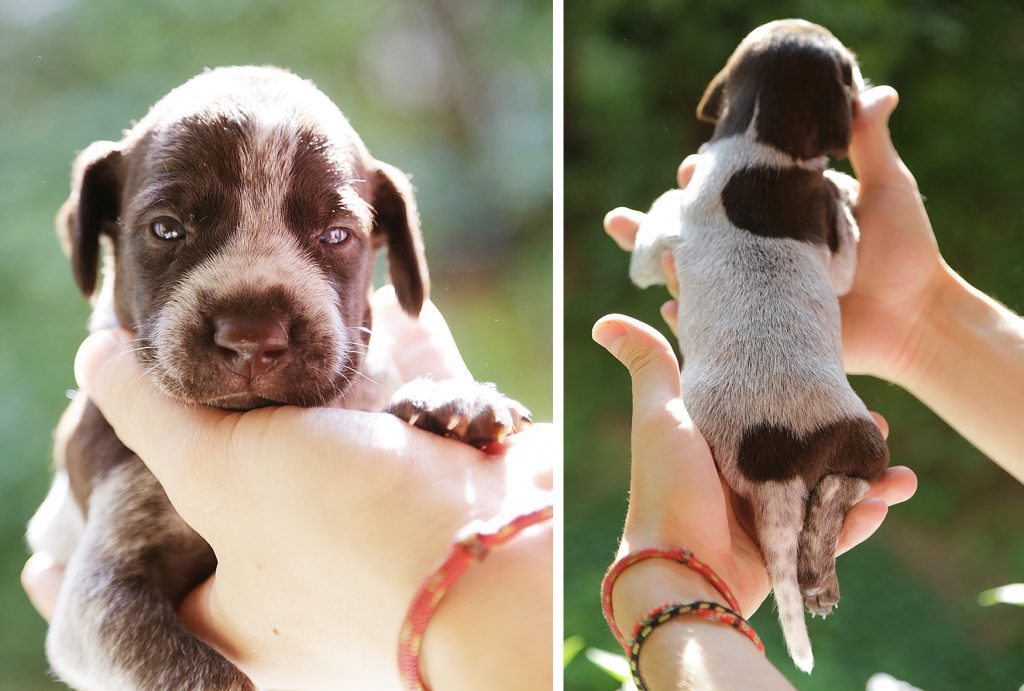 Du Vent UPE   ♂
D.O.B. 18-07-2014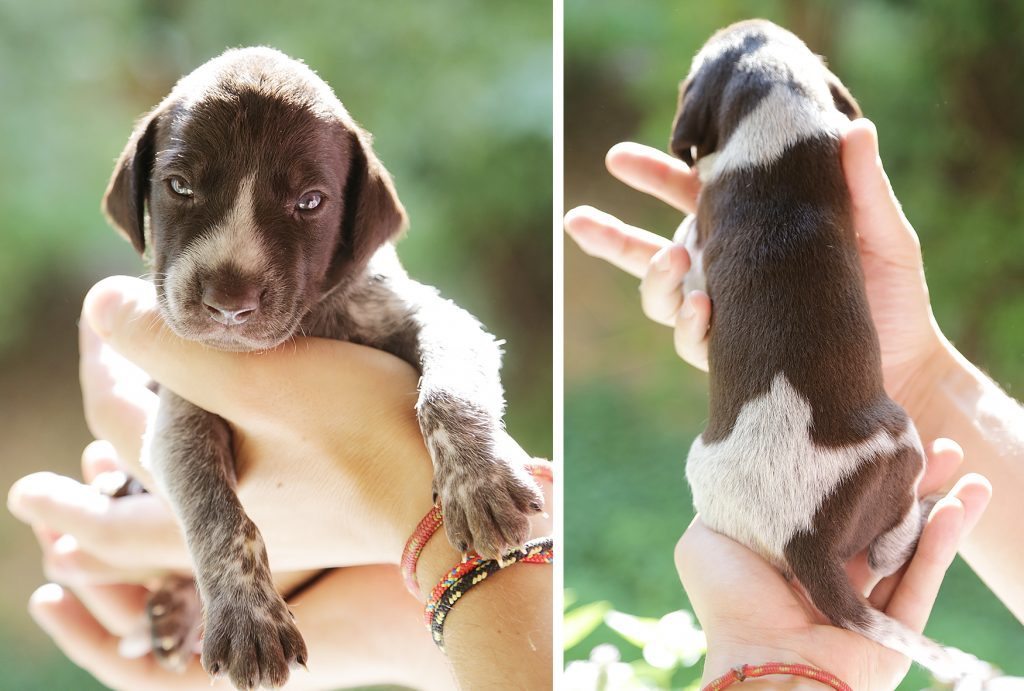 De la Lumière UPE   ♂
D.O.B. 18-07-2014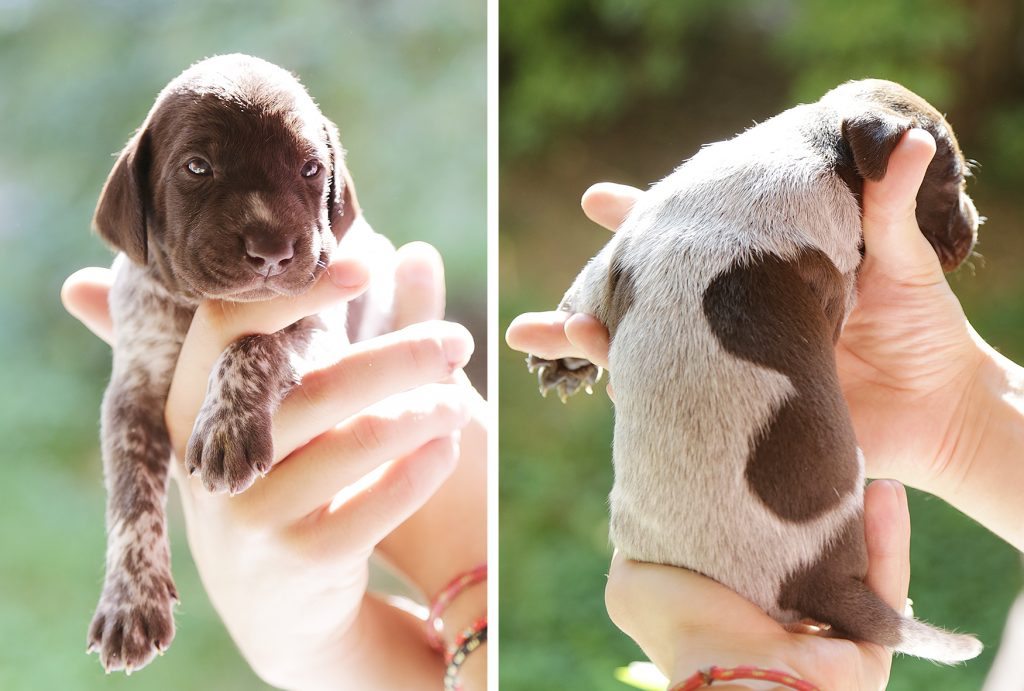 De L'or UPE   ♂
D.O.B. 18-07-2014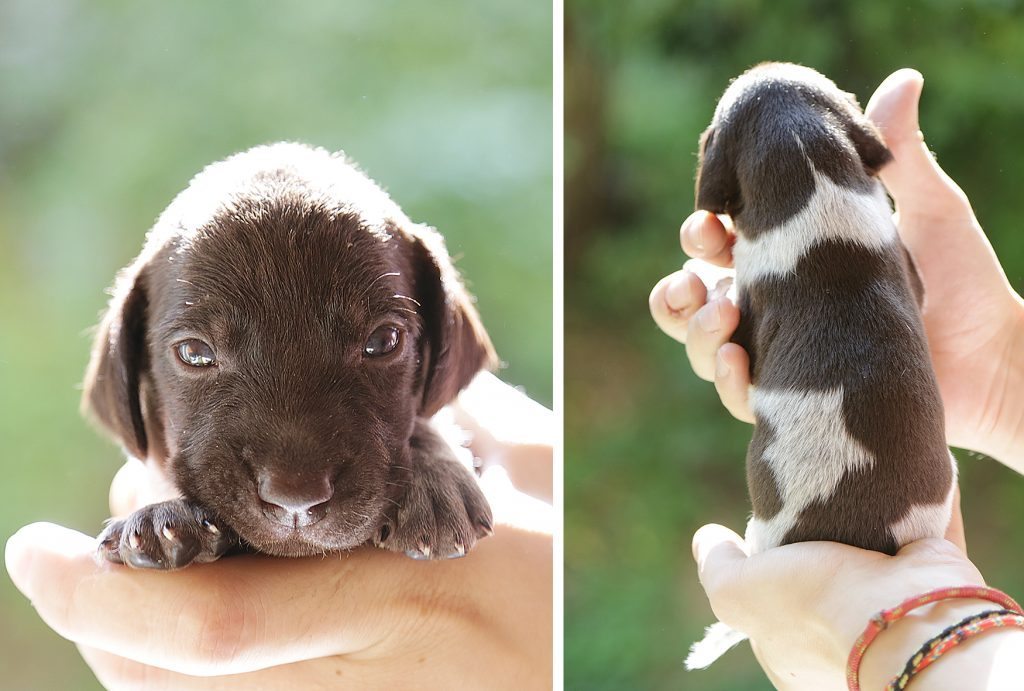 De la Mer UPE   ♂
D.O.B. 18-07-2014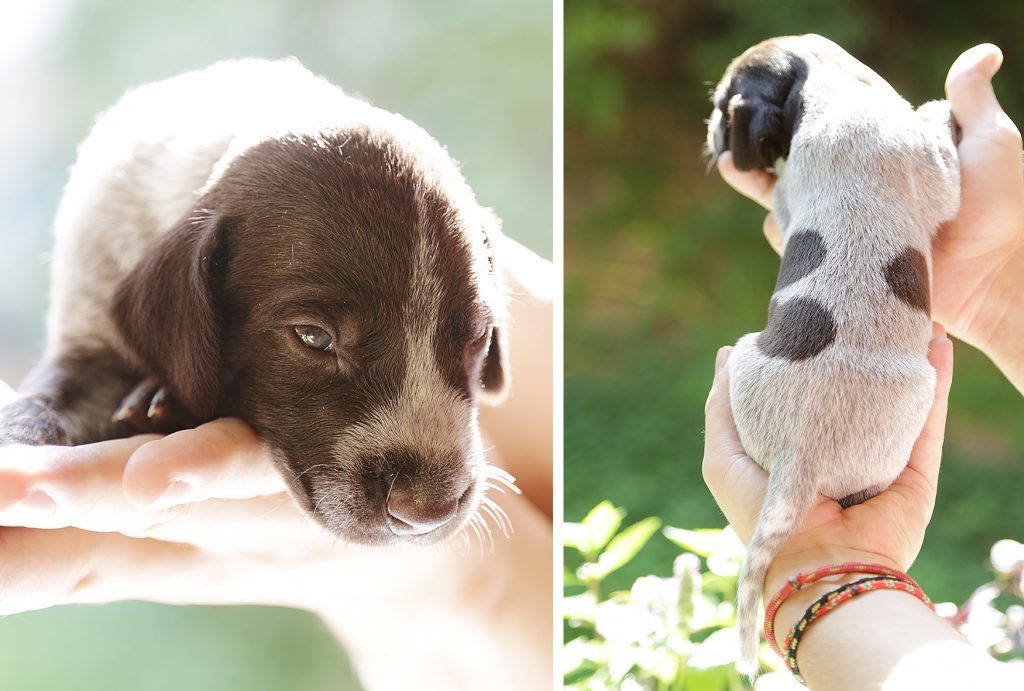 De la Foret UPE   ♂
D.O.B. 18-07-2014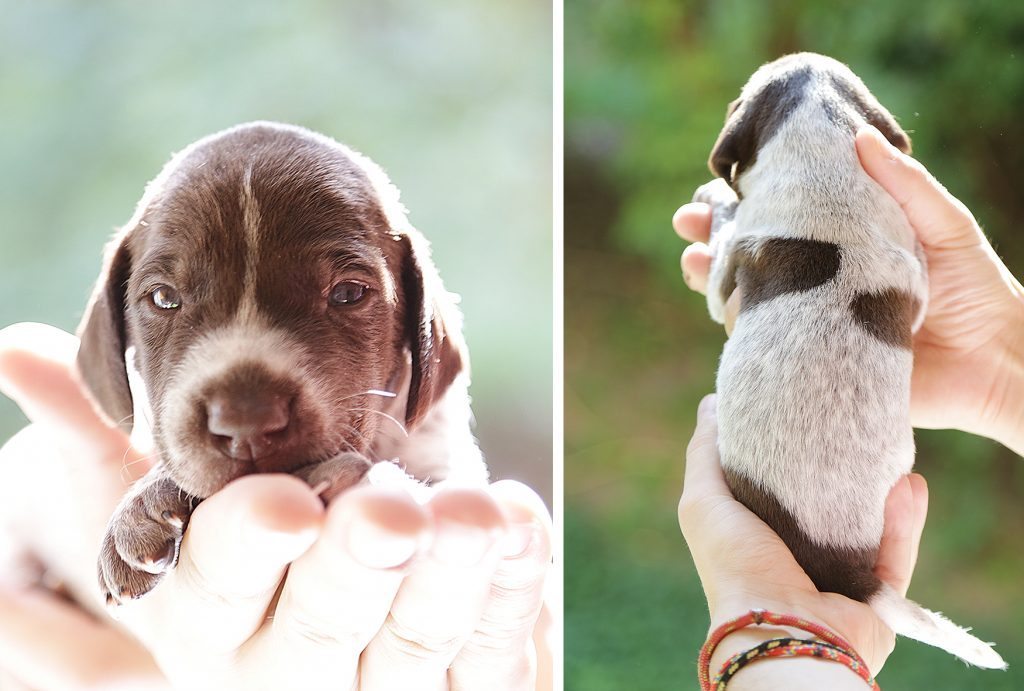 Du Bois UPE   ♂
D.O.B. 18-07-2014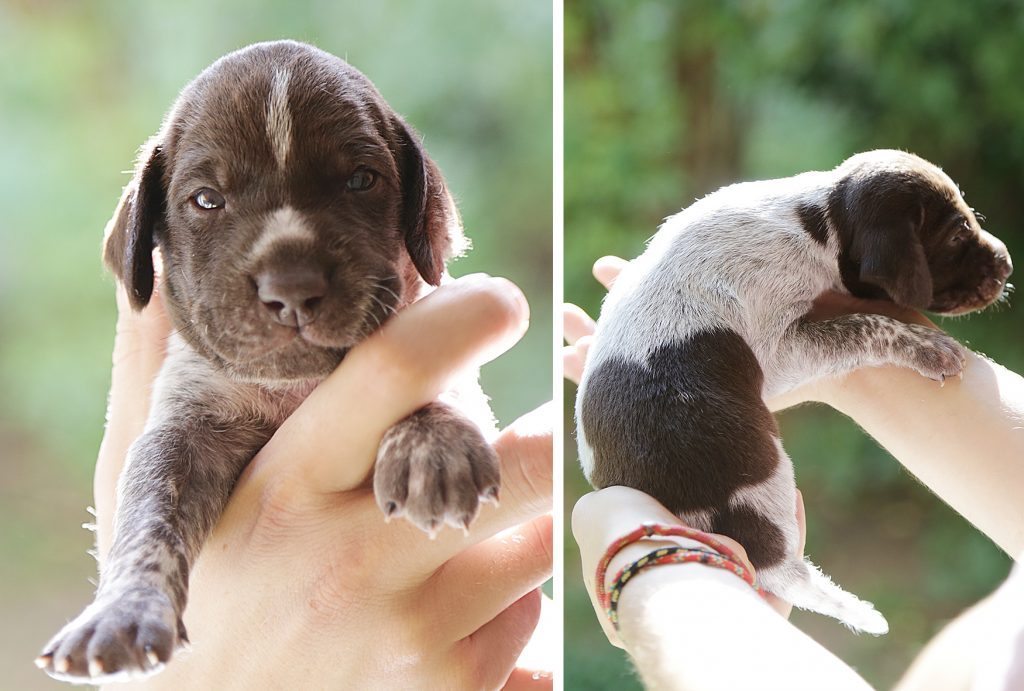 Du Soleil UPE   ♂
D.O.B. 18-07-2014