Today UPE Kennel's team had training with 7 dogs. Most likely 6 as the 7th was our youngest member ORI (Malomkozi Luxor), who had the fun time with not so much training, more introduction to the future work, observing how the older dogs are working.
Month ago we presented our new member – Malomkozi Luxor, who we called Snoopy, but in the end he turned to be ORI.
The first task to all the dogs – Big Field
Magas did a very good job today. He really liked to work in the field as well as in the water. Nice to see the dog changing so much every month and becoming slowly but surely a matured dog..
Puppy Ori was using his big nose for the purpose today.
Our Field Star – Du Soleil UPE (Soli), who did Spring Test for max points getting first place did an excellent work today with very correct Point as always.
Invi (Callidus Invictum UPE) had a good day indeed. He never rejects to work or jump to the water. And he always want to retrieve.. Everything..
Find the GSP's..
Eza retrieving duck and Ori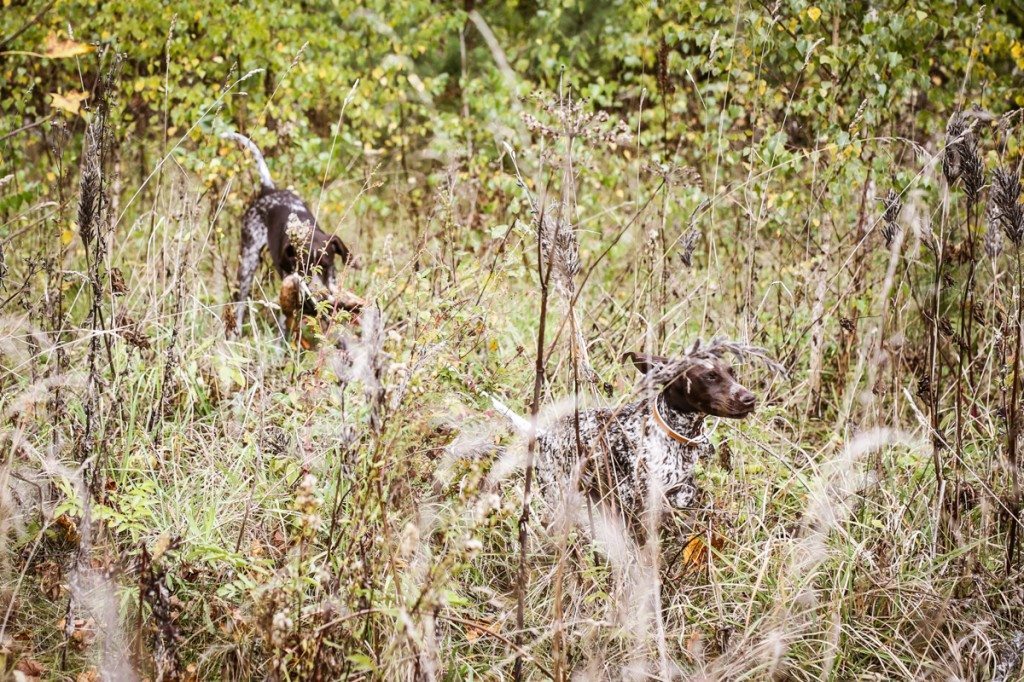 Eza Retrieving the duck and Ori trying to get some snacks for free..
Magas could be called a retrieving machine. He reminds me of Border Collie who could never stop retrieving..
Hugo (Exito Bueno UPE) is just singing..
And.. The training is over! Here we go..
Everybody is happy.
Who wouldn't after 4 hours of activity in the nature and most wonderful Autumn weather.
Thank you all the owners for the best time we always have.